On our day 2 in Coron, we were picked up by our van service as early as 7am. We're off to go island hopping. Although I've read several reviews about different snorkeling and dive sites in Coron, I was just as giddy and scared about this experience. It's like I know what to expect but still anticipating some elements of surprise... and I was right.
We had the boat all to ourselves during the island tour. I guess we were the only ones who availed of this package for that day. Before the boat left the pier, we were asked if we brought along snorkeling gear. Since we didn't bring any because we packed light for the trip, we rented gears for P150 each. Not bad right? but if you lose or damage the gear, you'll have to pay P1,000 for each gear.
First stop, Kayangan Lake. This lake is one of those places protected and maintained by the Tagbanuas and an entrance fee is required. Entrance fees and permits are inclusive in the package tour we availed.
The place is really a beauty to behold. I cannot help but take pictures after pictures to capture the majesty that is Palawan.
entrance to Kayangan lake
Once you get a go signal to enter the premises, you are required to read the rules and most important of all is the mountaineers rule: 'take nothing but pictures, leave nothing but footprints, keep nothing but memories, waste nothing but time.' We were also given a small lesson from our guide regarding the lakes in Calamian area and I learned that there are still lakes in the area that are just off limits to people. That's fine by me, I say, if that's the way we can protect our natural habitat.
It takes around 150 steps to reach the lake area for swimming and snorkeling, that's far better than the 7++ steps we took a day before.
Halfway through the climb, we reached this area that provided a perfect view of the lake and most popular in websites.
Once you get to the lake, you'll be mesmerized by the clear water and rock formation that seems to open to a whole new water world (anybody feels like a song coming?). I felt both intrigued and scared to know what lies beyond those rocks.
After Kayangan Lake, our boat headed off to Twin Peaks where we fed eagerly waiting and visitor-friendly fishes. It was such an exhilarating experience!
It was already lunchtime we we left Twin Peaks lagoon so our boatmen brought us to a small beach just beside the Kayangan entrance and served us sumptuous lunch of garlic crabs, grilled fish and pork, ensaladang talong, rice and fruits. Lunch was also part of the tour package. These were one of those moments when you just thank the Lord for a perfect - secluded white sand beach with just the rolling of the waves as your music, a majestic view of Palawan, meal fit for a king and conversation that you enjoy :)
After lunch, we actually slept for like an hour or so. The waves and the sun were just soothing, they seem to encourage everyone to relax and not think about anything else that moment.
Around 3pm, we were off to our last stop : Twin Lagoon. Our guide Rudy said this is saving the best for last. And truly, once you experience this place, you don't want to ever leave. The place is called twin lagoon because here meets the cool water from the ocean and the hot water from another source and the result is a warm salt water.
Boats can only go as far as the bridge. The only way to go in the lagoon is to swim. If one wish to take pictures inside the lagoon, it's advisable to bring only a digicam or a waterproof and light camera. Chunky cameras are not advisable unless you have them in a waterproof bag. Our guide said guests who brought DSLRs had difficult time transporting their cameras to the lagoon.
Truly breathtaking, nuff said.
After our swim, we went back to the hotel to freshen up and got ready for dinner in town :)
linking this post to Mommy Moments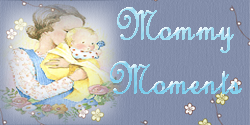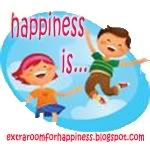 My first time on Happiness is...